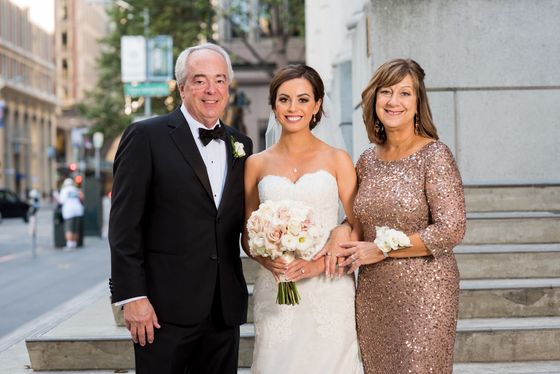 Mrs. Leonard (Mother of the Bride)
When our daughter got engaged in 2016, we knew we needed to find someone to help us navigate all the decisions she and her fiancé would need to make to create their perfect wedding in 2017. We were referred to Tony through a well-known corporate event planner that we knew and respected.
From the day we met Tony, he became part of our family. He genuinely cares about the couple he works with and does an excellent job, including the rest of the family when it is appropriate to do so. One of the best things about Tony is that he has the best referrals to photographers, videographers, cake makers, venues, etc. If you pick a vendor he knows, you can be guaranteed a stress-free experience that's full of fun and great relationships.
Tony was extremely flexible with our wishes. He knew exactly what we did, and did not, need to make the wedding magical. There were things he insisted on that we thought were ridiculous or extravagant, but on the actual day, we realized they were vital and added so much to the wedding. Thank goodness we listened to him! On the flip side, he was willing to let go of things he realized that we didn't need. His advice was a huge part of the success of the wedding, and he worked well beyond his scope to make sure everything was perfect.
We are so lucky to have found Tony, and when our younger daughter gets engaged, Tony will be hired immediately! I cannot recommend Tony highly enough – he's a star!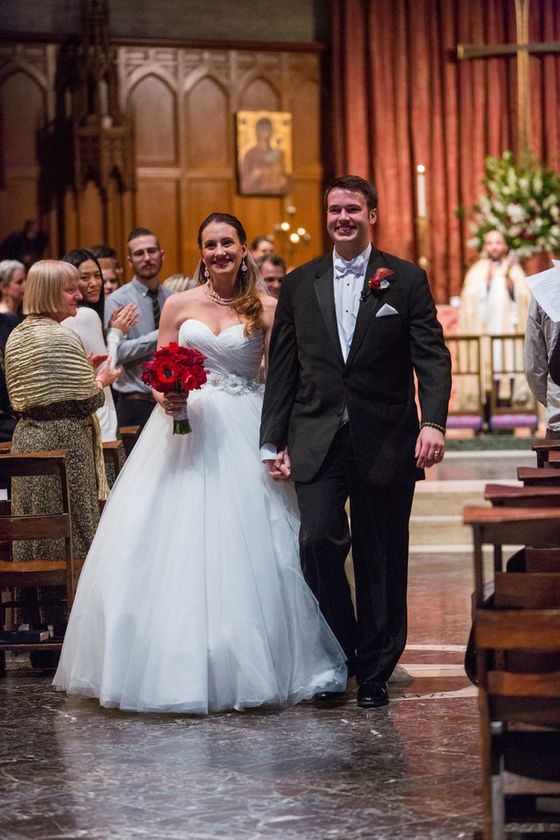 Alex & Matt
A great wedding planner helps you choreograph that first step you take as a married couple. He helps you say to those you love the most - "This is US!" "This is who we are, what we value, how we want our family and friends to feel when they think of our origin story." That is why we go big for weddings. Why we pour so much energy into them.
No matter who you are, or what your vision for your wedding is, Tony is the amazing partner you need to make it a reality. He will encourage you, he will empower you, he will deliver value so that you get the most out of the money you spend making your dream wedding come true. And he will have fun with you along the way. He will believe in you and apply his keen judgment and good taste to make you look and feel special. For those reasons we could not recommend him more highly.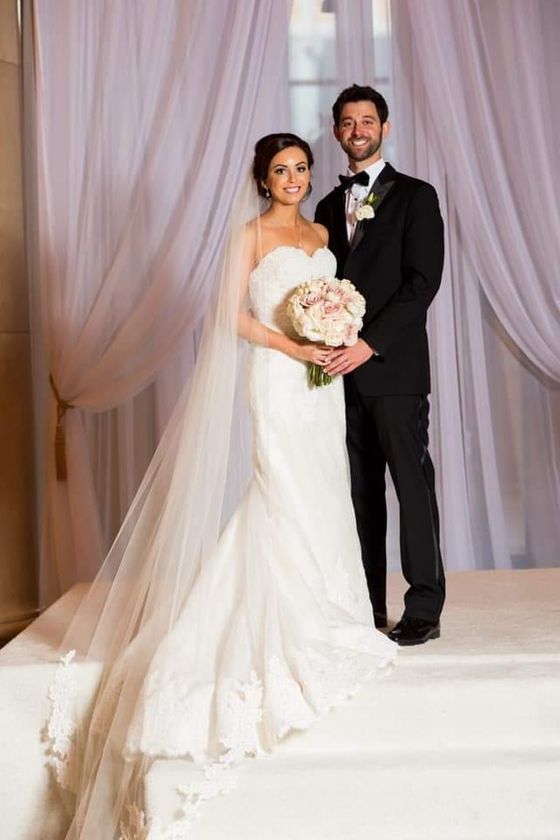 Sami & Joe
My wife and I hired Tony as our wedding planner through a family friend's recommendation and it was one of the best decisions we have made. Before choosing Tony, we met with other planners but quickly selected him because of his attention to detail, standard for high quality, and warm personality. Throughout the process he helped plan the perfect wedding, made sure everything ran smoothly, especially on our wedding day and became a part of our family in the process! Tony did a fantastic job, and it became truly clear that wedding planning was a true passion and much more than a job to him.
Our wedding was at the Bently Reserve in San Francisco, and we wanted an elegant yet fun ambiance. Tony was on the same page from the beginning when it came to the design and feel we were looking for. He spent a lot of time with us and made sure to bring in the best vendors in the area utilizing his many years of experience and established relationships. Tony was always available including late nights, weekends, and attended every vendor meeting. Our big day couldn't have been more perfect and we can't thank him enough. We love Tony and look forward to hiring him for future special events!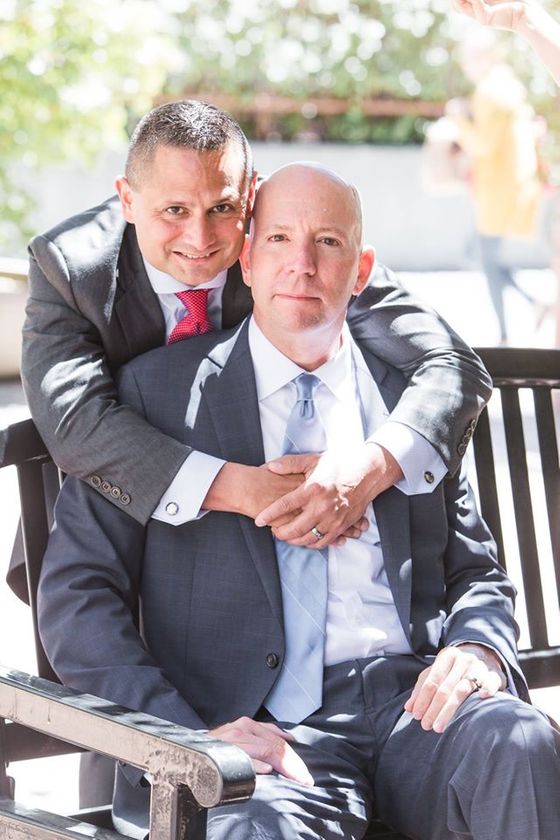 David & ryan
Lining up meetings with several wedding planners, we met Tony first. All the others failed to reach his level of understanding of our ideas, sophistication for the event we had in mind and general enthusiasm to make our wedding happen. While gay weddings happen every day, ones with 200+ guests and large, diverse families are not the norm. Extreme Elegance embraced every dream we had for the day and brought plenty of new ideas and suggestions to the table.
After 2 meetings to get to know us better, we asked Tony to narrow choices to make selections easier and more focused. He shared with us that he has worked with many wedding and event specialists over the years. With that knowledge and experience, Tony recommended key partners that he knew well, trusted and felt the connection would work best for our event relative to timing and event size. Every partner in the creation of our wedding- flowers, bakery, DJ, caterer, hotels, transportation, etc.- was at the top of their game and delivered exactly what we expected. I truly believe that delivery was due to their relationship with Extreme Elegance and reputation they have built in the wedding and event space.
We wholeheartedly recommend Extreme Elegance- Events by Tony for any wedding or event planning you require.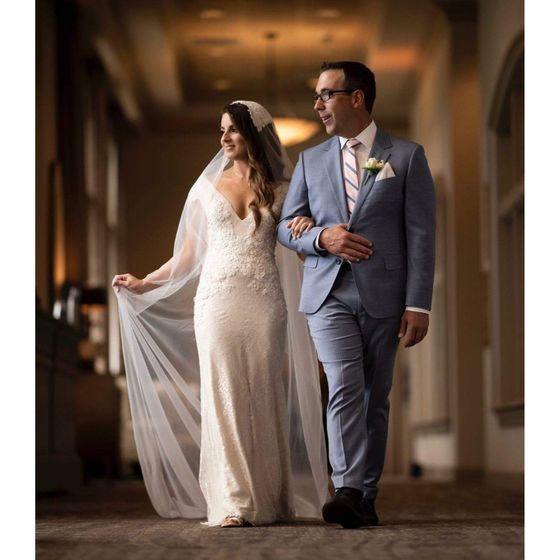 Stephanie & steve
Tony is simply the best! He made our wedding day the most special one of our lives. We went into the day without a worry and were able to enjoy each and every moment because of Tony and his team. From the amazing vendors he helped us choose, to managing each and every detail of our wedding day, he was always there for us and executed flawlessly. He took the vision we had of our special day and brought it to life. Tony was there for us anytime we had a question or a detail to sort out, many times late at night. He cares deeply about everyone he works with and it shows through with his wonderful personality, caring nature, and calm demeanor. We can't imagine going through our wedding planning process without Tony by our side.